General Services
Marine Craft (Exports) is a genuinely full-service company, offering customers a complete range of preventative maintenance, repair and replacement of individual parts and complete units. We are available when you need us, including nights, weekends and holidays.

We are experts in providing customized solutions that meet our customers' technical, financial and scheduling needs. We take full advantage of our position as the largest authorized stocking distributor of Alfa Laval genuine spare parts in the US, and our years of experience in preventative maintenance and on-demand service to make sure that your systems stay running and that when problems occur, they cause minimal interruption to your operations. Call us and set up a preventative maintenance schedule or whenever you need a repair.
Reconditioning
The Marine Craft (Exports) reconditioning service offers an efficient high quality inspection of your Marine Craft (Exports) plate heat exchanger or the heat exchangers plates. All reconditioned plates are pressure tested on our test stand, before they get reassembled into the customers frame or delivered back to the customer.


Usage of original material qualities ensure more safety and longer lifetime in the production
Comprehensive examination and evaluation of the plates by our specialized staff
If necessary, an immediate replacement of defective heat exchanger plates is possible
Hydraulic test of all plates in the factory before recommissioning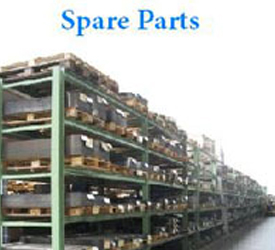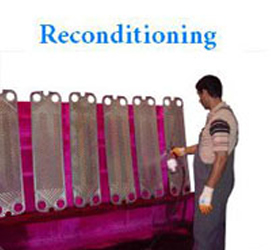 Onsite Services
To ensure the security of your production process and the reliability and efficiancy of its components, we offer individual service concepts to fulfill your needs. Our service control center in Bhavnagar coordinates the assignment of our national and international service providers. If it is necessary to replace parts of any plate heat exchanger, we only use original SIGMA spareparts to ensure the operational reliability on your site.

Service hotline, Coordination of manpower-on-site-service, Cost estimates for service actions, Quotations for original spare parts and accessories in our factory.


Cleaning
Regasketing
Leak Detection
Exchange Programs
Inventory Management
Frame Handling
Repressing of Deformed Plates
WCPE Spanner Wrench
Hydraulic Closing Tools
Shell and Tube Refurbishment